KENT Sterling Plus RO Purification System
KENT introduces KENT Sterling Plus , a new and advanced RO water purifier , which provides 100% safe and clean drinking water. This RO water purifier uses KENT's patented Mineral RO TM technology that intelligently retains essential natural minerals in purified water. KENT Sterling + is suitable for brackish, tap water and municipal water supply.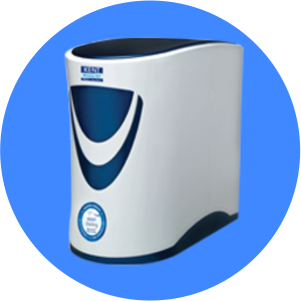 High Storage and Purification Capacity
KENT Sterling+ has 7 liters of purified water storage capacity with a hydro static storage tank. This tank facilitates pressurized supply of purified water even in the absence of running water and electricity. It also has high purification capacity of 15 liters/hour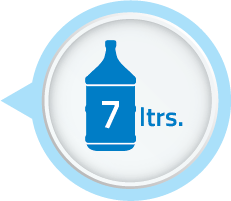 KENT Sterling plus patented Mineral RO TM Technology retains essential natural minerals in purified water using the TDS Controller, thereby providing 100% safe and tasty drinking water.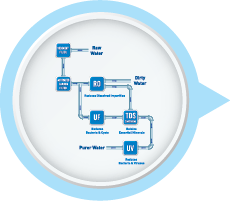 KENT Sterling Plus the double purification of RO + UV/UF removes even dissolved impurities such as chemicals, bacteria, viruses and salts, making the water 100% pure.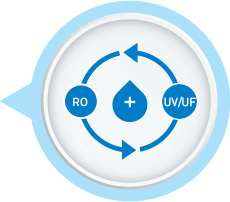 World's Top Quality Certifications
This RO purifier is tested and certified for its performance and quality by world's renowned laboratories, such as the WQA (USA & India) and NSF (USA). These achievements guarantee that KENT not only gives the most purified water but is also trusted by millions.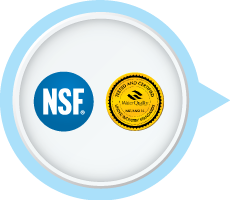 Smart Design
KENT Sterling + has a versatile design, ideal for modern kitchens. It can be installed under-the-counter or placed beneath the kitchen sink, saving a lot of counter space. It is also suitable for attachment with water coolers and for refrigerators with water dispenser.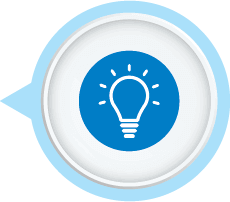 Specifications
| | |
| --- | --- |
| Applications | Suitable for Purification of Brackish / Tap Water |
| Purification Capacity | Upto 15 LPH* |
| Body Material | ABS / Stainless Steel |
| Mounting | Under the Counter |
| Dimensions(mm) | L 390 W 200 H 520 |
| Inlet Water Pressure/Temp (Min) | 0.3 kg / cm 2 or 4.3psi / 10°C |
| Inlet Water Pressure/Temp (Max) | 3 kg / cm 2 or 42.7psi / 35°C |
| Filter Cartridges | Sediment, Carbon Block Filter, UF & Post Carbon |
| Auto-Flushing System | – |
| UV Lamp Wattage | 11 Watt |
| Weight | 10.7 kg |
| Storage Capacity | 7 L |
| Purification Production Rate | 15 L/hr. |
| Maximum Duty Cycle | 75 L/day |
| Power Consumption | 60 W |
| Membrane Type | Thin Film Composite RO |
| Booster Pump Voltage | 24 V DC |
| Input Power Supply | Single Phase 220 ± 10 V AC, 50 Hz |
| Patent No | 199716 |
| IS Standard | 14724 |
Our Other Water Purifier Products